Apartment for sale in Jal el din brand new with 79 sqm terrace.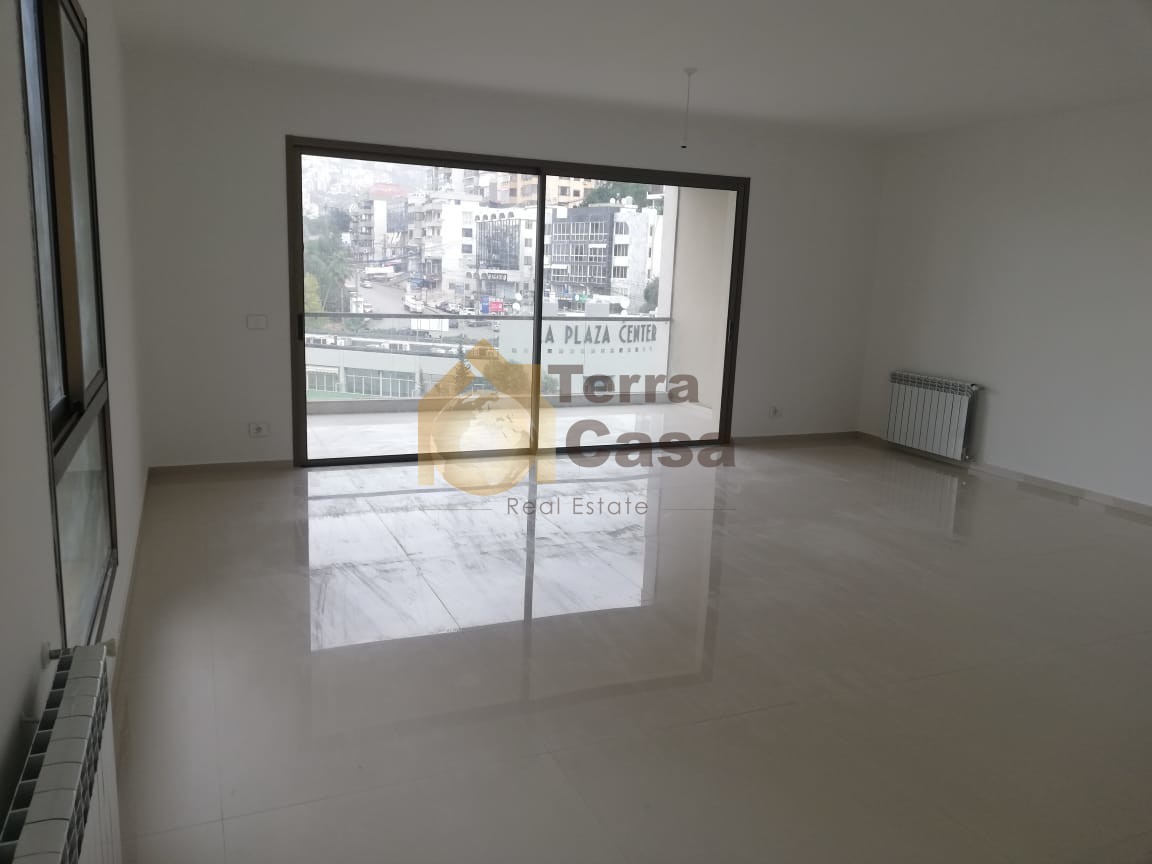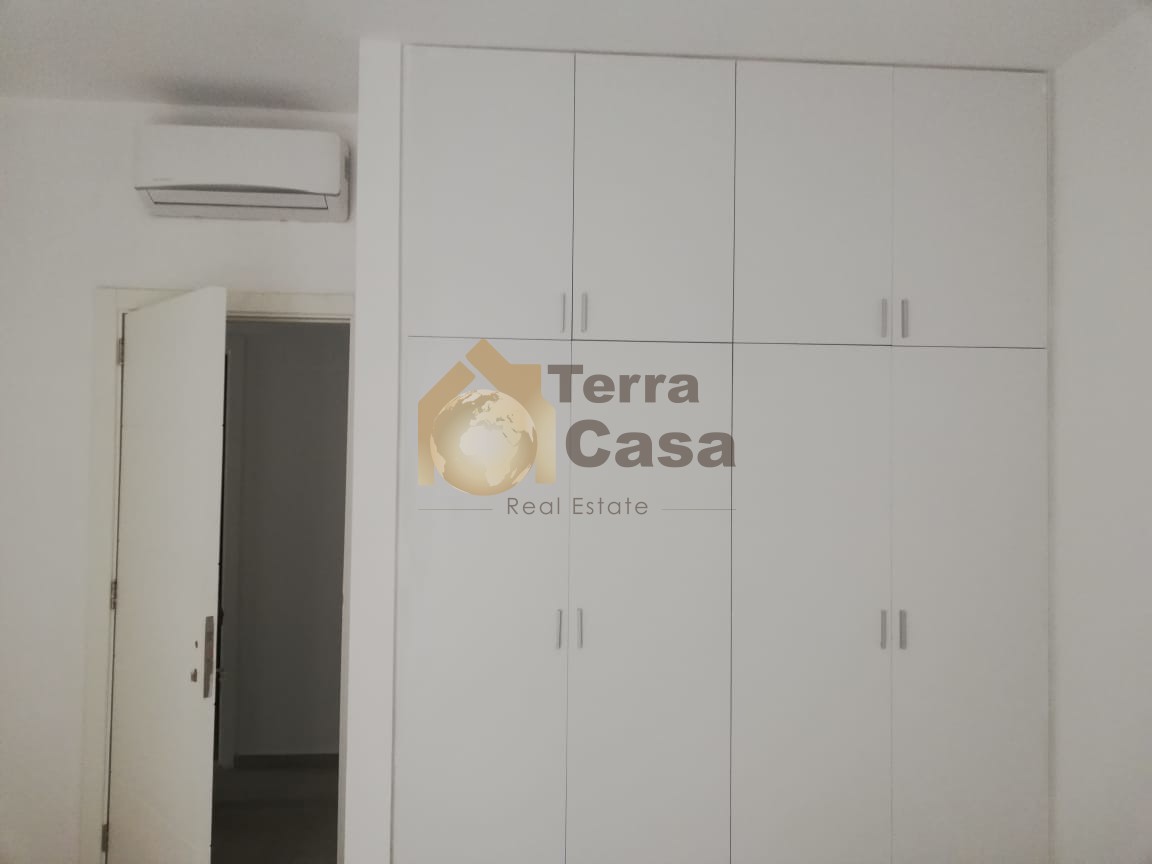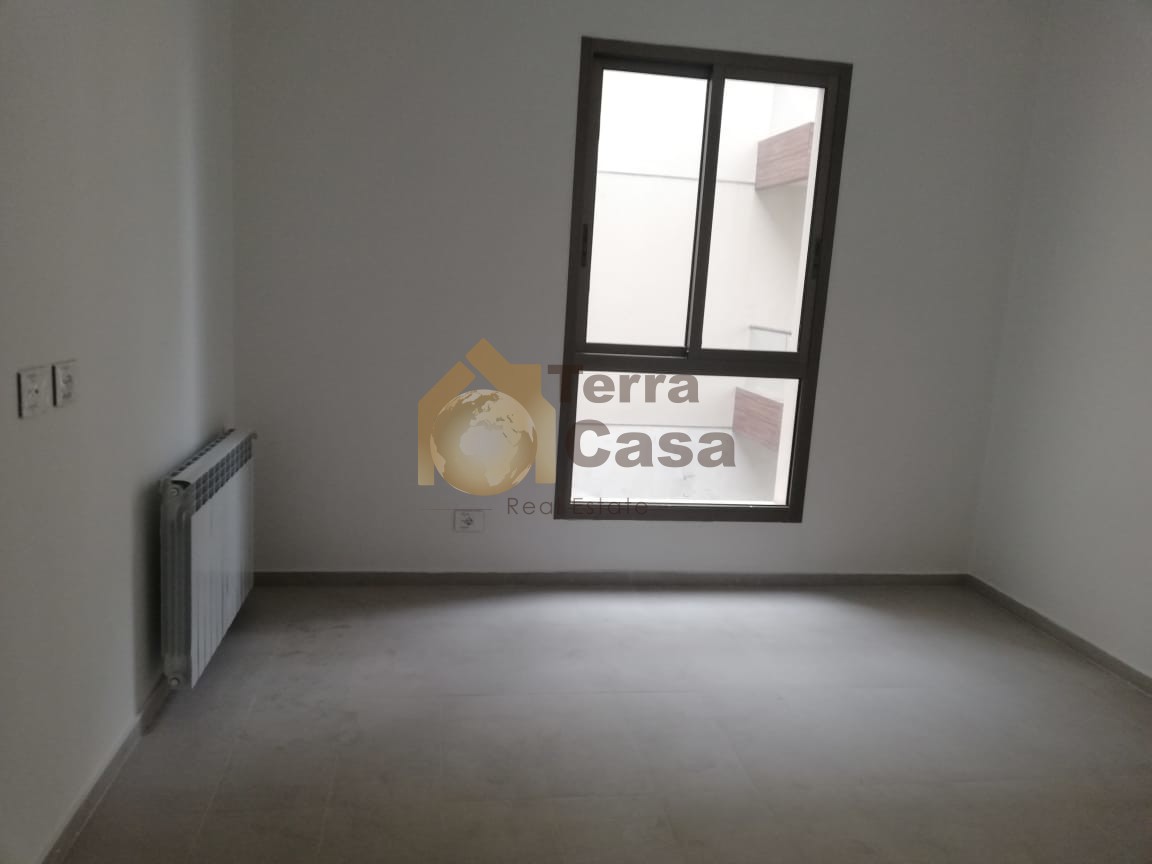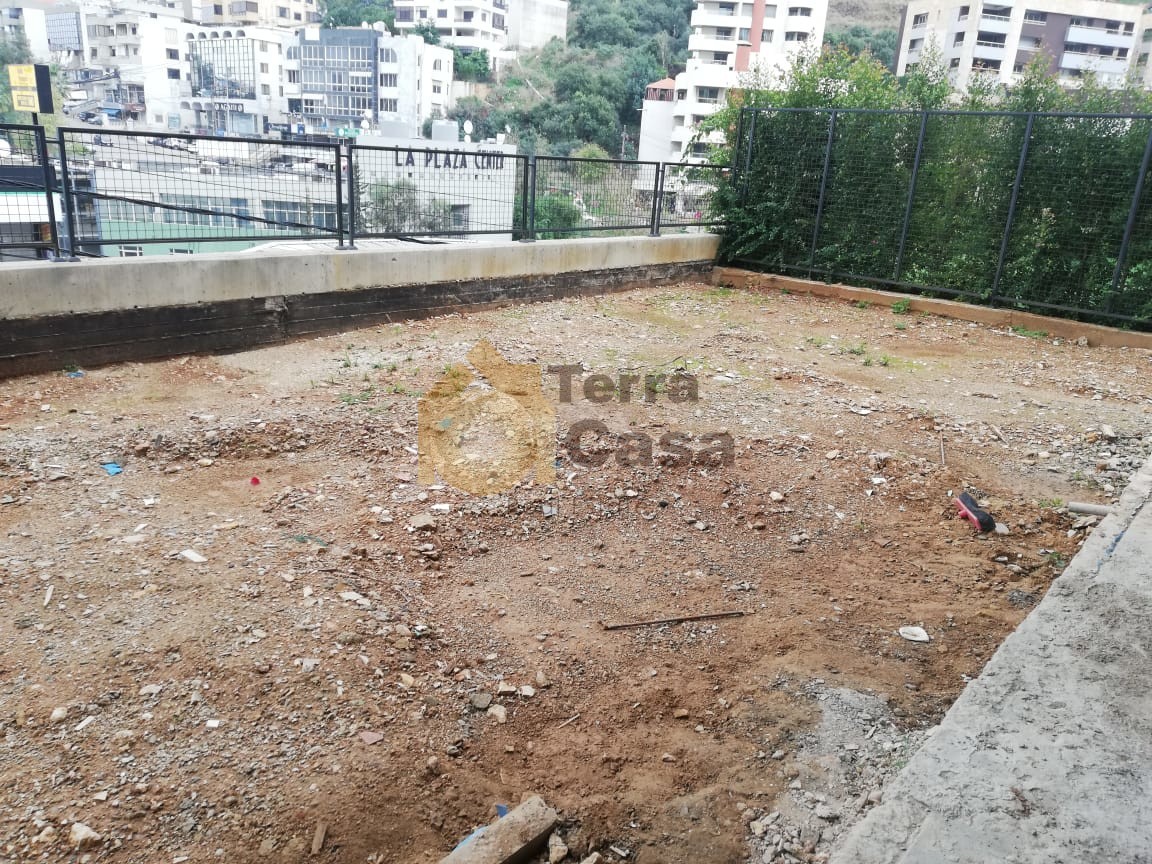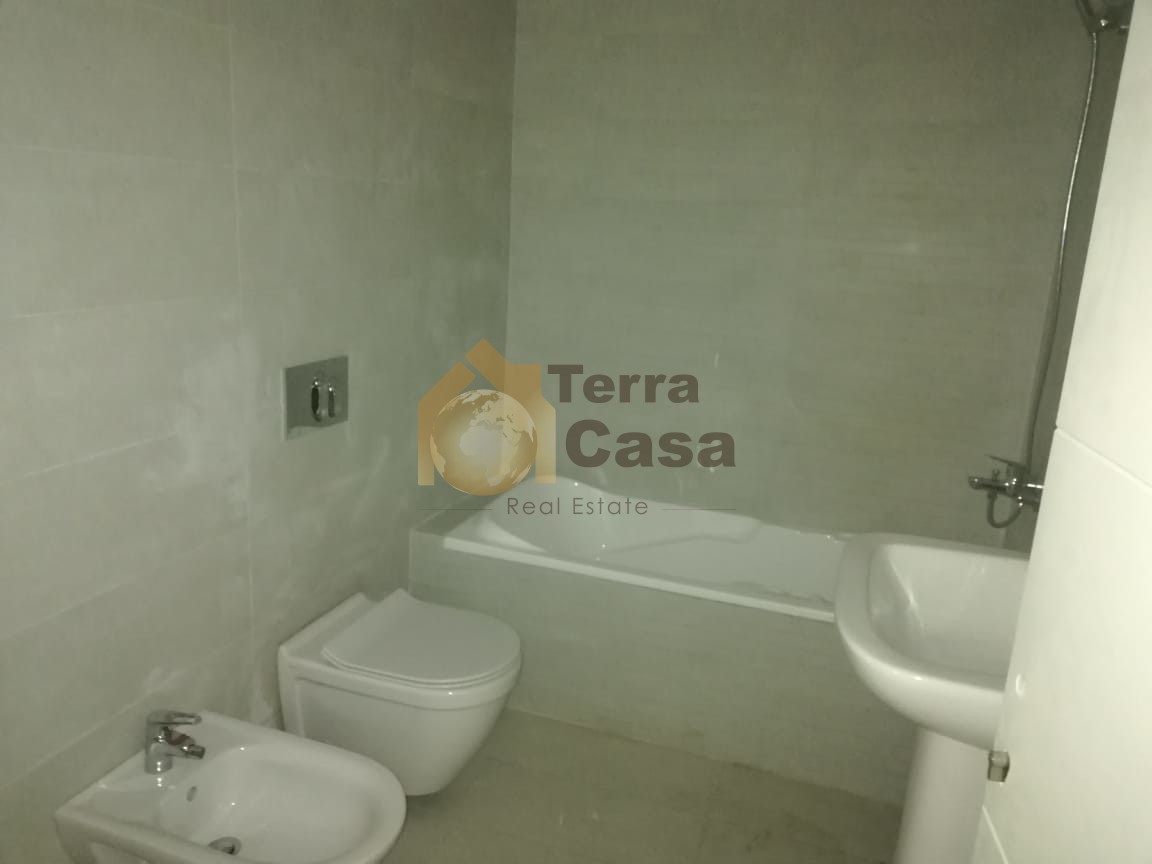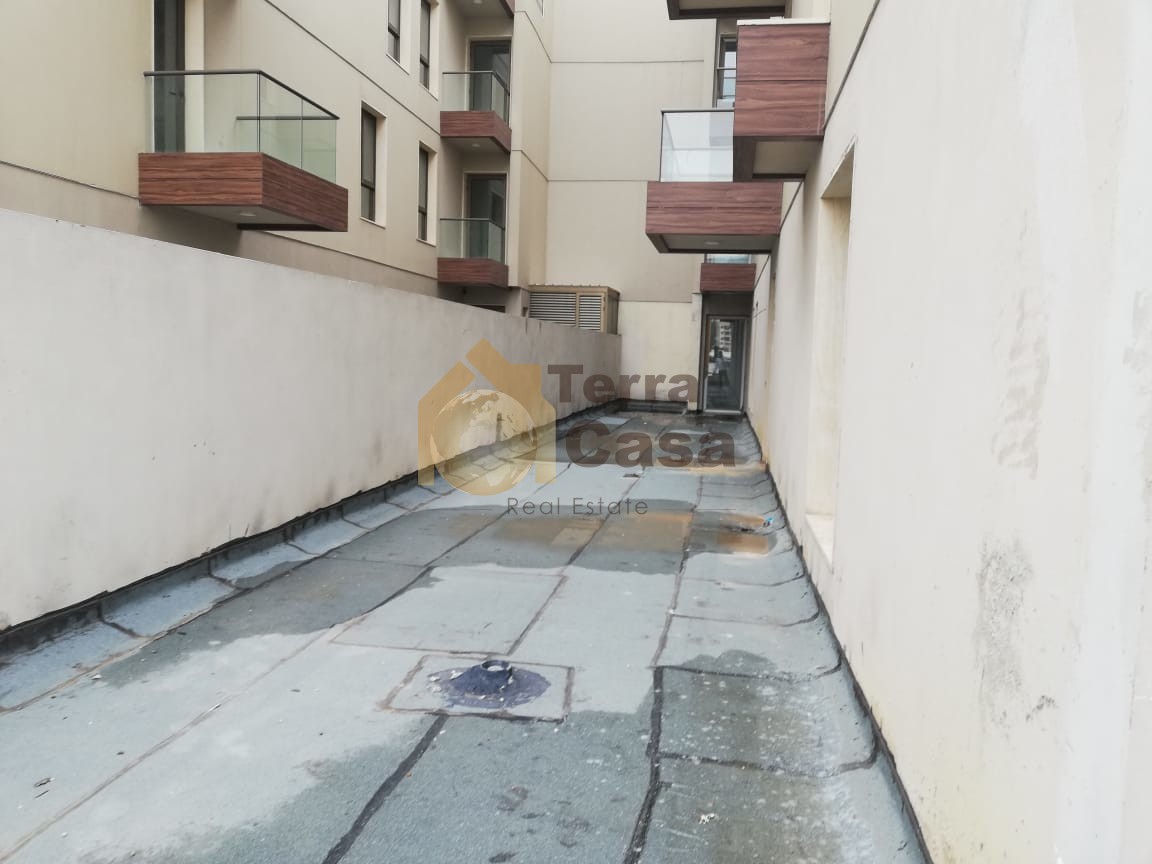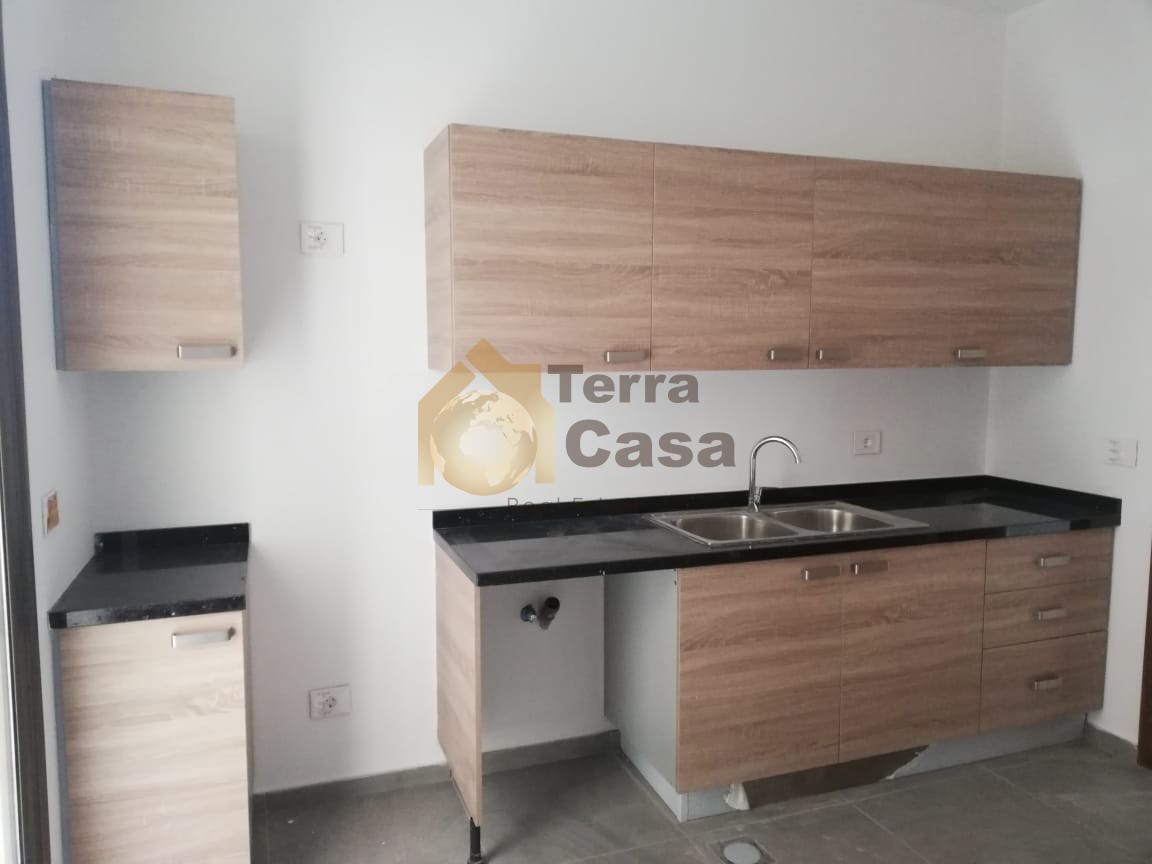 Description
Jal el dib a brand new apartment consisting of 184 sqm three bedrooms including one master four bathrooms living dining kitchen maids room along with 79 sqm private terrace ,it is located in a prime residential neighborhood close to schools nurseries coffee shops malls restaurants hospitals and public transportation, high end finishing :
The structure of the building is designed to withstand seismic loads as per the UBC code zone 2B.
back filled walls of the basement floor shall be protected with a layer of suitable waterproofing system.
foundation shall be covered with bituminous damp-proofing.
exposed roofs shall be treated with suitable waterproofing system not tiled
WCs shall be covered with fluid applied bituminous waterproofing.
The exterior walls shall be composed of Double Concrete Masonry Walls.
Openings in elevations shall be powder coated aluminum with double glazing to architect specifications, without fly screen.
The elevations shall be covered by a combination of external textured paint and PVC wood.
Vertical Core and Storage
All stair treads, risers' landings and building lobbies shall be tiled with natural limestone tiles (Beige Color).
Elevator Jambs in the lobby shall be covered with Natural limestone cladding. Remaining walls shall be plastered and painted.
Handrails shall be painted steel.
Elevators: European Motor Locally Assembled. Elevator doors shall be automatic sliding doors.
Storage Rooms shall be tiled with Ceramic tiles.
Entrance, Living, Dining and Balcony: Natural Stone 600x600mm, 20mm thick, glossy finish.
Bedrooms: Ceramic Tiles
Kitchen: Ceramic tiles. Walls shall be paint finish
WCs: Ceramic tiles for floor and walls.
Sanitary Fixtures: RAK or approved equivalent.
Accessories: Kludi or approved equivalent.
Vanity Top and cabinet: Not Included
Melamine or approved equivalent.
Cabinet leaves: HDF covered with laminates.
Top: Granite top
Mixer: Kludi or approved equivalent.
Frakkeh wood frame, lipping and structure with solid core panels covered with Frakkeh wood veneer for Entrance door, kitchen
door, guest WC door.
White painted solid core wood doors with solid wood frames for bedrooms and Bathrooms
Apartment finishes
Heating: The apartments shall be equipped with a heating system composed of a fuel boiler and radiators.
Each apartment shall have a 1000 liters water tank in addition to a common collective water tank in the basement for reserve.
The apartment shall be equipped with a ducted split air conditioning system for living and dining areas and with split A/C
units for bedrooms.
Closets:
Melamine Box.
Cabinet leaves: MDF painted white or PVC.
It is offered for sale for 650000 $ banker cheque accepted.
www.terracasarealestate.com
https://www.facebook.com/TerracasarealestateEstablishment/
#homerent #homeforsale#livelovelebanon #metn# realestatelebanon#buyahome #realestatemarket #primelocation#lebanonapartment #REAL #affordableapartment#realestate #realtor #broker
#forrent#mountlebanon #RealEstateInLebanon #greatdeal #luxuryrealstate#realestateagents
#realestateinvesting #realestateinvestor#realestatephotography #homesweethome#propertyforrent
#propertyforsale#terracasarealestate#beirut #lebanon #realestatenews#downtownbeirut
Address
Address:
Jal el Dib El Metn Mount Lebanon
Country:

Lebanon

Province / State:

Mount Lebanon

City / Town:

El Metn

Neighborhood:

Jal el Dib
Open on Google Maps